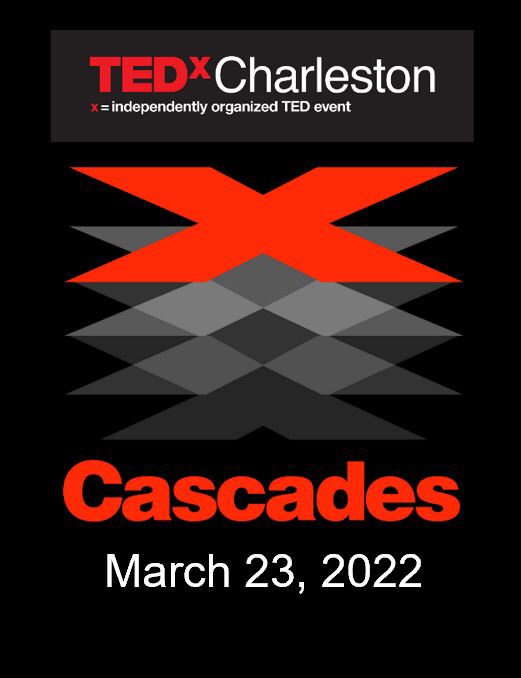 It's finally happening!
The TEDx talk I was supposed to give in 2020 is happening on March 23rd in Charleston, SC. I will be one of 14 speakers in this live event! For family, friends and fans who can't attend in person the event will be live streamed. Registration is required at this website – www.tedxcharleston.org
It's been a long road to get to this point with all the ups and downs you might expect.
I initially struggled with communicating my idea without it sounding like an academic research paper. The pandemic actually benefited me. It gave me more time to think about how to convey the message in a conversational tone and to "kill my darlings" as they say. Good talks have a few threads, and my previous version was trying to do too much. Also I was using academic language which not good for a public audience.
Once I got the content and story elements sorted out then I had to figure out gestures and pacing. I needed a lot of coaching. These are critical elements for keeping an audience engaged. I now appreciate those subtle elements of talk preparation that heavily influence the message getting across.
A month before the event we participated in a walk through. I gave my talk on the stage to the coaches and other speakers. It was nerve wracking, but I felt so accomplished after having done it. Shortly there after I got some harsh feedback during a coaching session and I was ready to give up. I had put so much of my energy into this talk and I couldn't understand why someone would zero in on such little details.
I took a week long break from my talk preparations and it was one of the best things I could have done. Over that time I reflected on my own work that led up to this moment. I had never realized my own accomplishment. I had done some really great work that had a real impact. This reflection revitalized my commitment to giving this talk.
It's amazing to me how much I learn about my own work when I have to communicate it to others. I have noticed this with writing, presentations and conversations, and now with TEDx.
I'm both nervous and excited to give this talk. But I am ready.
Thank you to my coaches Sewell and Michael! I wouldn't have been able to do it without you.